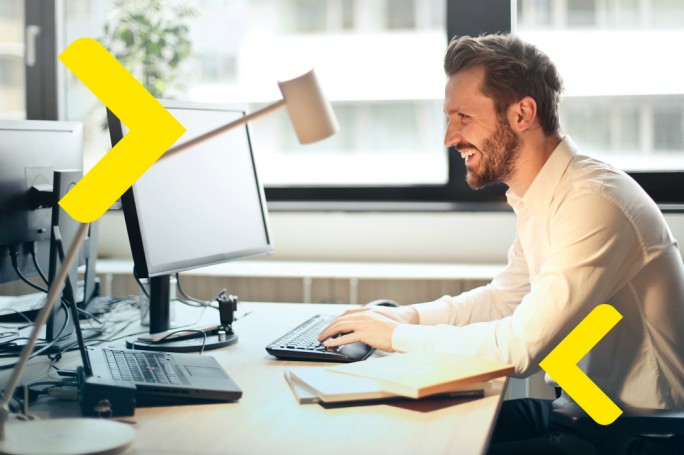 Raiconnect
:

Virtual connection with my bank advisor
Living in the current dynamic world requires flexibility in all interactions throughout the day. When I have any matter of importance with regard to my finances, I would like to have someone from my Bank at my immediate disposal to consult. Raiffeisen Bank has developed the platform RaiConnect, a simple and more advanced way of communicating and doing business with the Bank that enables me to communicate with my bank advisor without going to the branch. Furthermore, through this platform, I am able to apply for loans or other banking products.

Chat, video meeting, or voice call
Secure document sharing and screen sharing

Information and agreements - without coming to the bank
Unique in our market, RaiConnect is a new and safe way to communicate on the Internet. Now, as a Premium customer of Raiffeisen Bank, I can chat, exchange documents, make video calls/meetings and show my computer screen to the bank employee, creating an interactive communication.
Furthermore, through RaiConnect, I will be able to receive advice on my financial plans as well as the investments I plan to make.

How to access RaiConnect?
It is enough to be a Premium customer at Raiffeisen Bank and initiate the process of approving access to RaiConnect.
In order to take advantage of the aforementioned benefits, I need to contact my banking advisor, who will create access by sending me an invitation with a special page through which I will register and activate RaiConnect. As a new customer who wants to have an account in RaiConnect, I can do so by filling out the form below. After I have filled in all the necessary fields in the form, I will be contacted by the Bank's employees.
For more information on creating an account and using RaiConnect, you can read the guide and watch the video material.

There are many reasons why Raiffeisen Bank is the right partner when choosing a credit card. These are the main advantages:

130 years of banking tradition
Raiffeisen Bank in Kosovo is part of Raiffeisen Bank International, carrying the same values as the parent company. Raiffeisen stands for security and stability.

The largest bank in Kosovo
Raiffeisen Bank is the biggest bank in Kosovo, based on all financial indicators. This is the result of the continuous trust of our clients and our commitment to providing the best services.

We rely on continuous innovation to provide you with an easy and stress-free banking experience. With the largest branch network and advanced digital platforms, we are with you 24/7.