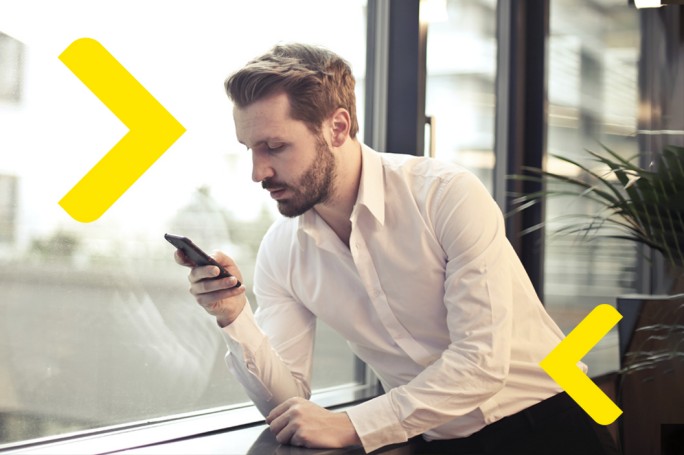 Raiffeisen Plus
:

Banking at your fingertips
For me, time is a valuable asset. I organize the day as best I can to devote myself and my family. Visiting the bank branch often takes up a lot of my precious time. Therefore, I prefer to perform all banking services from wherever and whenever it suits me.
With Raiffeisen Plus desktop and mobile, I manage my personal finances as best suits me., from work, from the comfort of my home, or even when I'm abroad. All I need is an internet connection.

I can monitor bank accounts in real time and receive instant notifications of transactions, account balances, and payment dates. With Raiffeisen Plus, I minimize visits to the bank branch to perform a banking service.

100,000+ active app users per month
4.25/5 rating on Google Play Store and App Store
87,000 transactions processed per month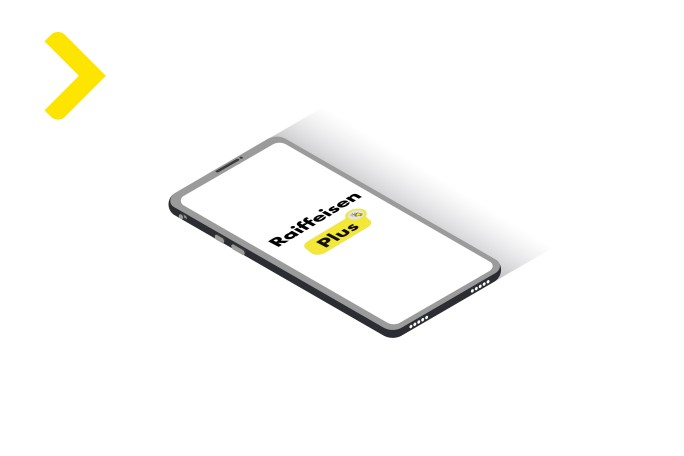 What do I get with Raiffeisen Plus?
With Raiffesien Plus, you have access to your account 24/7, enabling you to perform banking services even outside regular banking hours or during holidays. Moreover, in addition to saving time, many services are cheaper through Raiffesien Plus compared to performing them in the branch.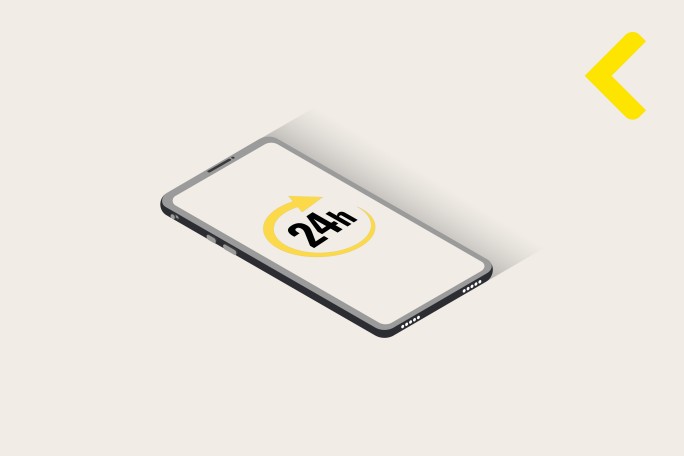 What services are included with Raiffeisen Plus?
On the Raiffeisen Plus digital platform, you can perform banking services without having to go to a branch.
The platform enables:

Checking the account status and transaction history
Checking the status of debit/credit cards and transaction history
Viewing all the details of loans or deposits
Acceptance of payment receipts available for download
Automatic notification for all banking activities
Money transfer between accounts within banks in Kosovo and abroad
Utility payments, GIRO payments, ministry payments, traffic fines
Blocking the card through the application in case of loss 
Information about the location of branches and ATMs
Ability to send direct messages to bank staff

Download the Raiffeisen Plus user manual
How to use Raiffeisen Plus mobile?
Install the Raiffeisen Plus application here and register on the M-Banking platform in just a few steps. Watch this instructional video to learn how to register for the Raiffeisen Plus mobile application.
 
How do I access Raiffeisen Plus?
You just need to have an active bank account to activate the Raiffeisen Plus desktop service. You do not need to visit the branch, and the whole process takes only a few minutes of your time. You can easily register on this platform, just follow the steps in the video tutorial here.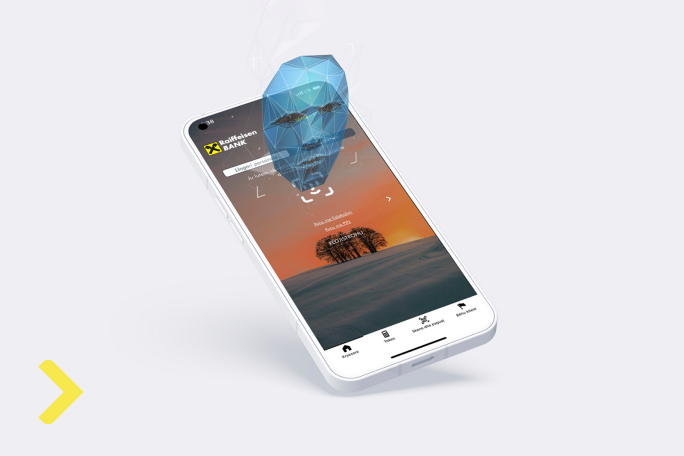 Can I log in with biometric data?
In Raiffeisen Plus Mobile, you can log in with maximum security using fingerprints or facial recognition technology.
iOS - Face and fingerprint ID
Android - fingerprints
What are the safety measures on this platform?
Raiffeisen Plus offers the highest safety elements in the national and international markets. Take some time to get to know the specifics of these elements and accept some safety tips that are needed when using the Raiffeisen Plus platform.

Credentials
Username
Do not share your 'Username' with other people
Set a hard-to-find 'username' 
Never write it down

Password/PIN
Change your password/PIN frequently and when you suspect it has been compromised, and never write it down. 
Password complexity is guaranteed by the security policy implemented in the Raiffeisen Plus digital platform.
Do not choose a password that is easy to guess (first name, last name, age or birthday of family members, years, names of pets, words such as "fjalëkalim", "password", ''place of birth'', "12345678"...)
Do not use a password/PIN for Raiffeisen Plus that is linked to another account (email, online shopping account, debit or credit card PIN, Facebook)
The bank will never ask you for your credentials such as PIN or password, or credit card details.

Security Elements
SMS OTP – (SMS FNP) is used to authenticate users during various actions in Digital Banking.
SMS OTPs are sent via SMS to the mobile number that the user has registered with the bank. If you have changed your mobile number, please update your details with the bank.
Do not share OTPs with anyone else.

Mobile Token/Cronto Token/HW Token – used to authorize payments
If you have lost the device on which this security element is activated, please block/delete the licence via your account on the Raiffeisen Plus web platform or notify the bank to block the relevant licence(s).

Access to the Raiffeisen Plus digital platform
Do not forget to log out of your account after you have finished using the Raiffeisen Plus web/mobile application.
Do not share personal information, such as account numbers or credit or debit card numbers, over the phone, email, or online unless you initiated the communication or know who you are communicating with.
Apply all updates to the Raiffeisen Plus mobile application.
Do not perform any banking transactions on public access computers (Internet hotspots). Different types of hacking programs, using publicly accessible computers, give hackers access to your account data and personal information.
Never access your Raiffeisen Plus account via email links, pop-up forms on your computer, or via search engines.
Do not access any site that requires you to provide personal, confidential, or sensitive data or allows you to perform banking transactions. Always type the full address of the page you want to access in the corresponding field in the browser.
Phishing attacks
What is Phishing?
Phishing is an attempt by cyberattackers to trick you into believing that a legitimate organization is seeking information from you. Such requests may appear to be harmless or appear to come from a valid source. These scams require you to respond to an email, a phone call, or click on a link on a fraudulent (fake) website.

Below are some indicators to help you spot phishing messages and develop your knowledge about them:

Fake URL - The URL in a phishing message that arrives in your inbox may look perfectly legitimate. However, if you hover your mouse over the URL without clicking it, you can see the redirect page (the address where it actually takes you). If the URL address in the text of the message is different from the address that appears when you place the cursor, it means that we are dealing with a phishing email.

Email Suffix - In phishing emails, cybercriminals use different suffix names other than the legitimate source.

Poor spelling and grammar - A message with grammatical or spelling errors is probably an indicator of phishing messages. There are usually no spelling or grammatical errors in the bank's official messages.

Personal information - The bank will never ask you for your password, credit card number or the answer to a security question in an email. Beware of such messages.

Beware of the content of the message - If you receive a message informing you that you have won a lottery, for which you never bought a ticket, then it is a scam. Also, if the messages contain unrealistic threats, or ask for money, then we are dealing with a scam. Signs of urgency, urges to take quick action are also an indicator of fraudulent messages.

Others

Do not provide personally identifiable information or confidential information without confirming that the website is secure. Check that the address starts with https:// and is followed by the relevant page name, and in the top or bottom panel of the page is the padlock symbol.
Do not open SMS/MMS/e-mail messages without checking the identity of the sender and the header. If you have any doubts about the origin of the message, delete it immediately. Do not open any files that may be attached, and do not follow any links that may be in the message.
It is your responsibility as a user:

To ensure that you always keep your phone/computer's operating system up to date.
To install antivirus software and always keep it up to date. An outdated antivirus program is equivalent to not having one.
Not to download/install any non-standard/untrusted software on your device(s).
Not to open unknown SMS/MMS messages, e-mails, or untrusted/unknown files.

Frequently Asked Questions
Here, you can find answers to frequently asked questions.

Raiffeisen Plus is an internet banking service provided by Raiffeisen Bank, through which you can be informed about your accounts. You can also perform transactions between Raiffeisen Bank accounts, and transfers to other banks in Kosovo or abroad: payment of public utility bills, municipal bills, currency exchange, and more.

To become a customer of this service, you need:
To have at least one current account with our Bank;
To apply online or visit one of the bank's branches for this service.

Changing the username/password is done through the link https://plus.raiffeisenkosovo.com/retail or through the mobile application, and then following the steps below:
On the right side of the page, select the "Sign up" option. Fill in the data that is required, which must be the same as what you have declared in the Bank. After selecting "Continue" you will receive an SMS OTP (identification code) on your phone, which you must enter in the field displayed on the screen. Create a username and password.

Yes, you can use the Raiffeisen Plus mobile application on two or more iOS or Android devices. The prerequisite for this is that for each device, the Raiffeisen PLUS application is downloaded from the App Store or Google Play Store, and then the steps below are followed.

The free actions that you can do through the Raiffeisen Plus Web service are: verification of account balance and transactions, verification of the balance and transactions of your debit or credit cards, transfers between personal accounts, payments of utility bills and payments within the Bank.

There are many reasons why Raiffeisen Bank is the right partner when choosing a credit card. These are the main advantages:

130 years of banking tradition
Raiffeisen Bank in Kosovo is part of Raiffeisen Bank International, carrying the same values as the parent company. Raiffeisen stands for security and stability.

The largest bank in Kosovo
Raiffeisen Bank is the biggest bank in Kosovo, based on all financial indicators. This is the result of the continuous trust of our clients and our commitment to providing the best services.

We rely on continuous innovation to provide you with an easy and stress-free banking experience. With the largest branch network and advanced digital platforms, we are with you 24/7.