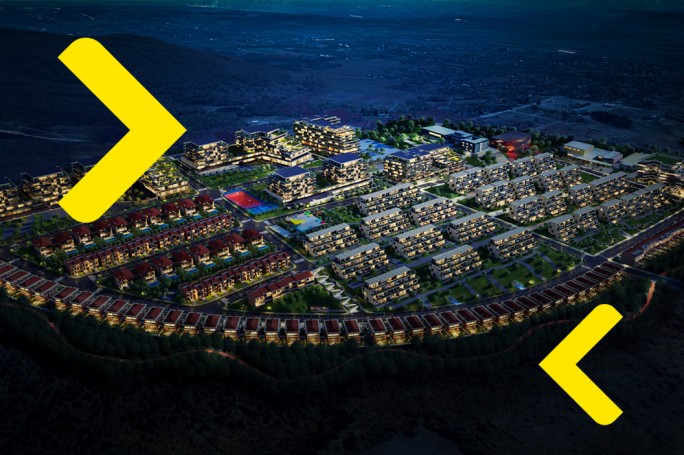 Marigona Hill
:

Live in the fabulous town of the capital...
Raiffeisen Bank has reached an agreement with Marigona Hill for the financing of its clients' purchases of apartments and terraced houses through mortgage loans with preferential conditions.
In addition, you can get a loan of up to 200,000 euros with a loan repayment period of up to 25 years.

Loan of up to 200,000 euro
Return period of up to 25 years
Loan participation only 10-20%
For every customer whose loan for an apartment purchase is approved, the Bank will provide the following:

Financing of terraces (with customer participation of 10 to 15%*) up to 20,000 euros with a loan repayment period of up to 25 years.

Preferential interest rates (with the option of fixed, variable, or combined interest).

 "Standard" package of current account without payment for 24 months. Through this package, the customer benefits: Gold or Platinum Credit Card, with free issuance and maintenance for the first year, access to RaiConnect - Remote communication with a personal advisor.

For clients with salaries over 900 euros, the Bank dedicates a personal financial advisor to you. This is an excellent opportunity for investment in financial instruments.

The disbursement of 90% of the funds upon approval of the case, as well as the remaining 10%, is made at the moment of fulfillment of all requirements. Loan approval and disbursement times are less than 3 working days, which is the fastest in the market. Life insurance for the borrower for 12 months is free; if the duration of the loan is less than 120 months, the financing is done at 100%.

Note: The process of financing the house or apartment at Marigona Hill will be based on a tripartite agreement without the need to leave a mortgage other than the one purchased at Marigona Hill.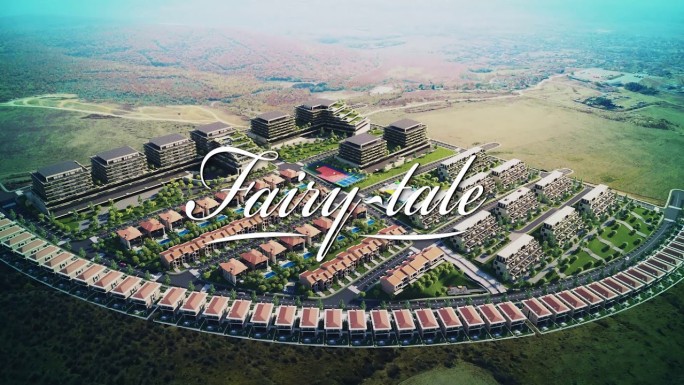 Your experience at "Marigona Hill" begins and ends with nature, which consists of a Viennese park with walking paths, various sports fields, children's playgrounds, and outdoor fitness.
All these will give you will and enthusiasm for life. Thanks to the experience of Italian architects specializing in the design of green spaces, various trees and flowers will be planted, all carefully selected in order to provide natural air filtration in the spaces of Marigona Hill.
For your well-being, the path that leads you from Marigona Hill to Badovci Lake and Germia Park will also be built.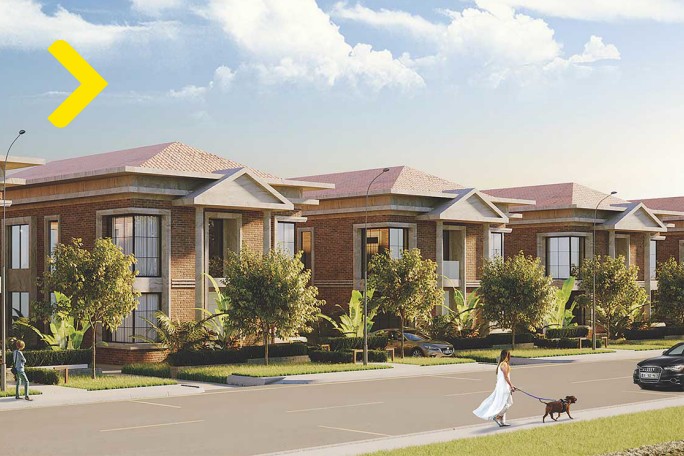 The design of the apartments at Marigona Hill was created with an ultra-modern understanding and approach, with minimalist architecture, based on the concept of a town square that includes "bold geometric lines that frame the sky, as well as large green spaces".
At Marigona Hill, you will be able to enjoy the exclusive privileges of residences/apartments ranging from 90 m2 to 300 m2, with a choice of layouts ranging from two-bedroom units to large apartments and penthouses with 4 or 5 bedrooms and private pools.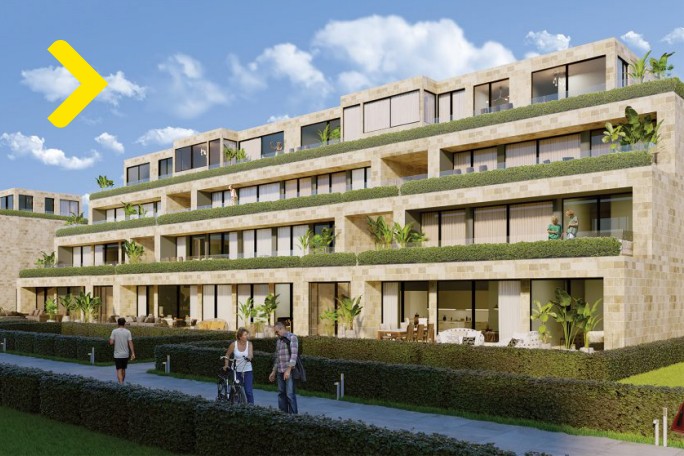 The premises of the settlement, known as Terraces, are the newest concept presented in Kosovo. Bringing a perfect fusion of Mediterano-Swiss concepts, where endless Mediterranean delights and Swiss precision become possible in these super unique settlements.

All terraces have their own underground parking lot, while the first floors and penthouse floors also have basements. They have two bedrooms and a day stay with uninterrupted views. Some of the terraces also have relaxation and fitness rooms, while the penthouse terrace also has an enclosed garden. Terraces start at 120 m2.

Apply online for Mortgage Loan
Applying for Mortgage Loan only takes a few minutes of your time. Once you fill out the form, your application will be reviewed by our team, and you will be contacted within a short period of time.

Information marked with * is required.
There are many reasons why Raiffeisen Bank is the right partner when choosing a credit card. These are the main advantages:

130 years of banking tradition
Raiffeisen Bank in Kosovo is part of Raiffeisen Bank International, carrying the same values as the parent company. Raiffeisen stands for security and stability.

The largest bank in Kosovo
Raiffeisen Bank is the biggest bank in Kosovo, based on all financial indicators. This is the result of the continuous trust of our clients and our commitment to providing the best services.

We rely on continuous innovation to provide you with an easy and stress-free banking experience. With the largest branch network and advanced digital platforms, we are with you 24/7.