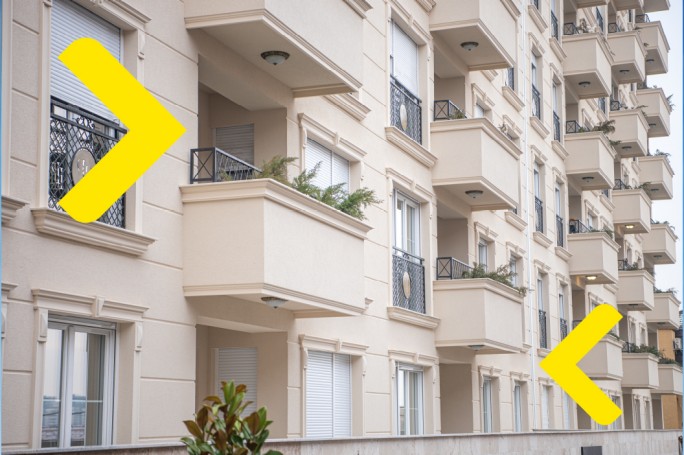 4A Pika
:

Modern apartment in the city center
Raiffeisen Bank has reached an agreement with 4A Pika to finance clients' apartment purchases through mortgage loans with preferential terms.
Furthermore, you can take out a loan of up to 150,000 euros for up to 25 years.

Return period of up to 25 years
Participation of only 10–20%
The Bank will provide the following to any client approved for an apartment purchase loan:

Financing of apartments under construction with the client's participation of 10 to 20% in the amount of up to 150,000 euros with a loan repayment period of up to 25 years.

Preferential interest rates (with the option of fixed, variable, or combined interest).

Gold or Platinum credit card, with free issuance and maintenance for the first year.

90% of funds are disbursed upon approval of the case, while the remaining 10% is disbursed at the moment of fulfillment of all requirements (obtaining cadastral documentation).

Loan approval and disbursal time in less than 3 working days, which is the fastest in the market.

The Bank provides a personal financial advisor to clients with salaries over 900 euros.

Note: The process of financing the apartments in 4A Pika will be based on an agreement between three parties and does not entail the need to have a mortgage other than the one purchased in 4A Pika.

To view the apartments of 4A Pika, visit the link below.

Apply online for Mortgage Loan
Applying for Mortgage Loan only takes a few minutes of your time. Once you fill out the form, your application will be reviewed by our team, and you will be contacted within a short period of time.

Information marked with * is required.
There are many reasons why Raiffeisen Bank is the right partner when choosing a credit card. These are the main advantages:

130 years of banking tradition
Raiffeisen Bank in Kosovo is part of Raiffeisen Bank International, carrying the same values as the parent company. Raiffeisen stands for security and stability.

The largest bank in Kosovo
Raiffeisen Bank is the biggest bank in Kosovo, based on all financial indicators. This is the result of the continuous trust of our clients and our commitment to providing the best services.

We rely on continuous innovation to provide you with an easy and stress-free banking experience. With the largest branch network and advanced digital platforms, we are with you 24/7.