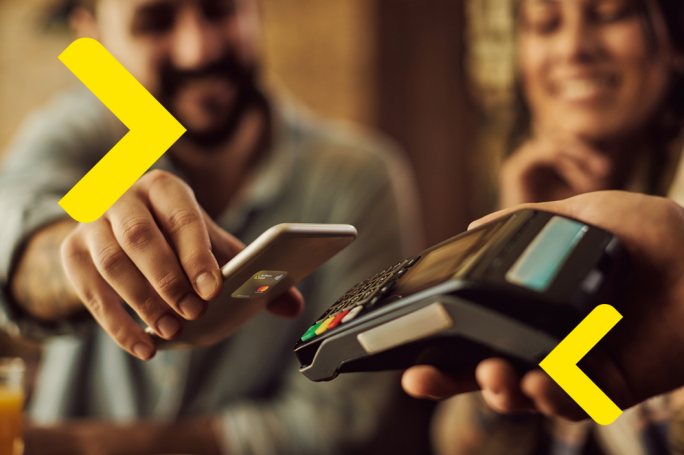 Stick 'N' Pay
:

Pay easier, pay contactless!
Earlier, I always carried my purse with me whenever I left the house. I had my driver's license, my insurance card, and even some cash. Now that my bank Raiffeisen offers me the Stick 'N' Pay sticker card, I can leave my wallet at home and just carry my phone with me. When I need to pay for something, I just tap the Stick 'N' Pay attached to my phone on the POS terminal, and the payment is done in the blink of an eye. It's so convenient.


Stick 'N' Pay can be attached to all the devices you carry with you
Stick 'N' Pay is as secure as traditional debit and credit cards.
With Stick 'N' Pay, you can pay up to 50 euros without typing the four-digit PIN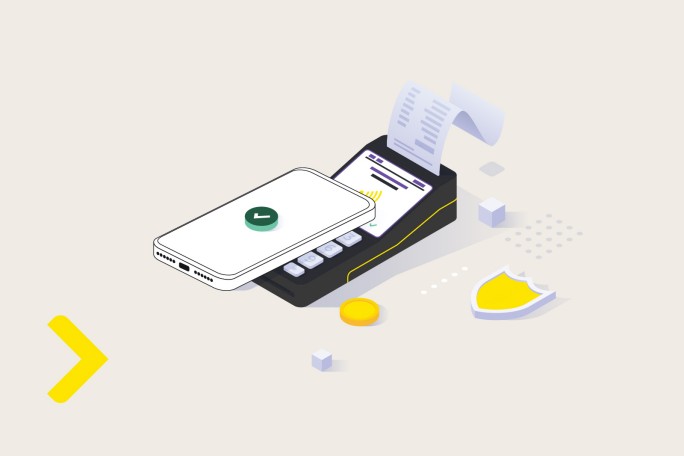 How and where can I pay with Stick 'N' Pay?
Once I activate Stick 'N' Pay, I can make payments at all stores that are equipped with contactless POS terminals. It's enough to put Stick 'N' Pay back on the phone or wherever it fits me. This is how I can make payments, contactless, simply by approaching Stick 'N' Pay in the POS terminal. This convenient and secure system uses NFC technology to encrypt and transmit payment information.

With Stick 'N' Pay, I can pay up to 50 euro without entering the four-digit PIN code, while for amounts over 50 euro and up to 100 euro, I need to enter the PIN. TThe maximum amount for a transaction is 100 euros, with a total value of up to 2,000 euros during 24 hours. For payments worth more than 100 euro, I need a regular chip card.
What are the security measures on this platform?
Raiffeisen Bank offers the highest security elements in the national and international markets. Take some time to get to know the specifics of these elements and accept some safety tips that are needed when using bank cards.

Disclosure of information
During online payments, cardholders should note the following: any verbal or written request for sending a copy of the card (front and/or back), PIN, or other card data such as card number, card validity date, or verification code may be an attempt to misuse the card.
In addition to disclosing data, cardholders should be aware that they may fall victim to online fraud through the exchange of personal data (ID number, passport number, personal identification number, etc.).

Phishing
Phishing means the use of E-mails or browser ''pop-up'' windows to obtain the customer's personal information (ID number, passport number, etc.) as well as card data (card number, validity date, verification code).

Vishing
Vishing is a new form of phishing and refers to unauthorized attempts to obtain personal data from customers and cards through phone calls.

E-mail and phone calls
The recommendation for our customers is to never respond to E-mails or phone calls that ask for personal information or card details. The bank does not contact any customer to ask for the card number, secret code (PIN), card expiration date, or verification code on the back of the card. We also suggest that you take special care when opening attachments and/or downloading any website content.
Customers can check and report any suspicious transactions by calling the Raiffeisen Bank Contact Center at +383 38 222 222. One of the options available to our customers is to track card transactions through the "E-Banking" service.

Security
Raiffeisen Bank is constantly working on all aspects of card security for its customers. In order to monitor card transactions, especially those issued by Raiffeisen Bank for transactions at RBKO POS terminals and ATMs, each RBKO card issued contains integrated chip technology. All POS terminals and ATMs support chip technology.

Our recommendations
The PIN is a secret code that is known only to the cardholder, who must never and in no way reveal the code (during conversations, over the phone, or by email). It is worth noting that, according to existing regulations, even the bank that issued the card does not know the PIN and has no right to ask the cardholder to reveal his/her PIN.
Precisely for security reasons, RBKO suggests cardholders to handle any information related to the card with care and not disclose PINs, passwords, card verification codes, or other information. Also, if this information is saved elsewhere, it should not be kept close to the card. It is recommended to be careful during transactions; we advise that any transaction be made in person by the cardholder.
The bank's security systems are at their maximum level, but each cardholder is responsible for the daily protection of their card information and for paying special attention to the security of websites that collect information. RBKO's websites also contain the online payment security segment, which aims to provide the necessary information for consumer protection and fraud prevention. It is important that cardholders are aware of the necessity to adhere to the bank's security recommendations and to take independent (autonomous) actions in accordance with these recommendations for their own security.

There are many reasons why Raiffeisen Bank is the right partner when choosing a credit card. These are the main advantages:

130 years of banking tradition
Raiffeisen Bank in Kosovo is part of Raiffeisen Bank International, carrying the same values as the parent company. Raiffeisen stands for security and stability.

The largest bank in Kosovo
Raiffeisen Bank is the biggest bank in Kosovo, based on all financial indicators. This is the result of the continuous trust of our clients and our commitment to providing the best services.

We rely on continuous innovation to provide you with an easy and stress-free banking experience. With the largest branch network and advanced digital platforms, we are with you 24/7.